Do your distributors have the support they need to run their businesses effectively? According to Mobile Technology Project, using the correct organizational tools can improve time management by up to 38%. Direct sales is no different—utilizing direct sales tools that feature organizational software is an easy way to help your customers drive sales and connect with customers. If you're looking for a few effective ways to enhance your organizational strategy, you're in luck—that's exactly what we're discussing in this post.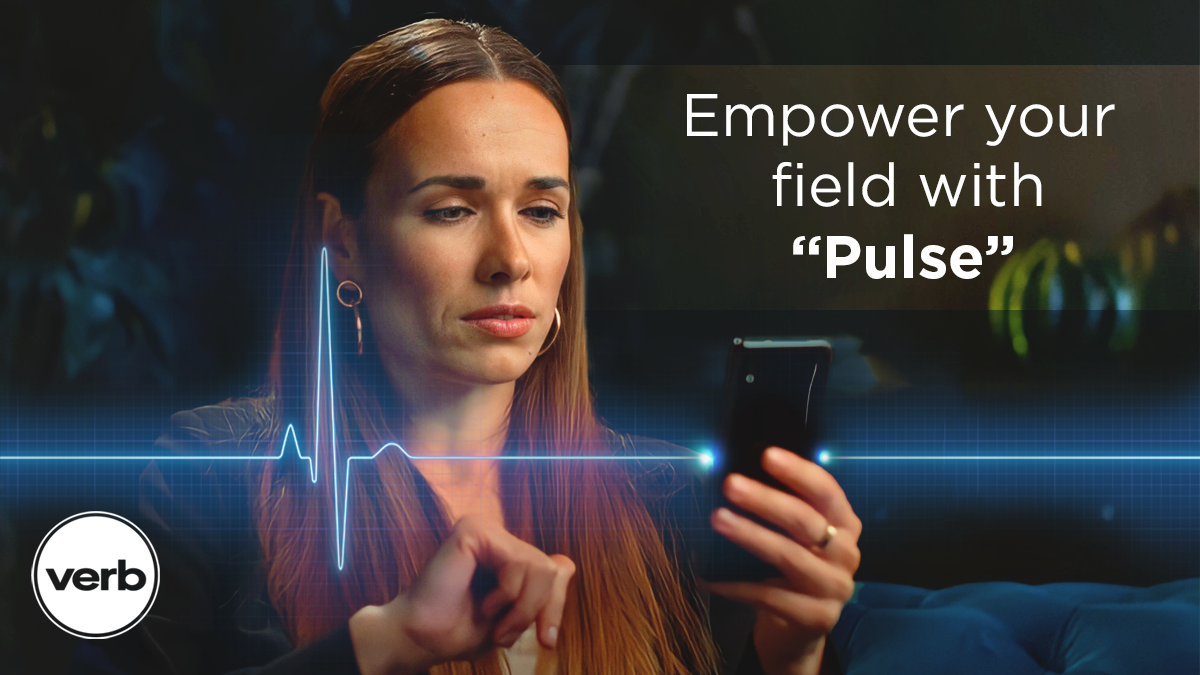 1. Focus on the customer.
Today's consumers expect more than ever, and it can be challenging to set yourself apart in a way that encourages them to stick around, continue placing orders and develop loyalty to your brand. One way to ensure your customer base continues to grow is by establishing an incredible customer journey that starts from the day they place their first order.
However, it can be tricky for distributors to keep track of every customer and their unique needs without help. And that's where automated direct sales tools come in. By implementing some basic automation to provide insights and reporting, your company could generate over $14 million in profit in just one year—we've seen it happen before. The right automated tools pay for themselves.
For example, our feature, verbPULSE, provides a variety of reports that enable users to communicate with their customers quickly and effectively. When users select a customer from a report, they'll be provided with suggested ways to interact with them—whether following up now or setting a reminder later. The feature even provides pre-written messages, complete with suggested attachments, that can be created and edited by your corporate team, along with the option for users to write their own. For example, a pre-written message for a customer expecting their first order might say something like, "Hey, I'm so excited for you to receive your order next week! I know you're going to love these products. Let me know which one is your favorite!" and may suggest including a product information sheet.
Tools like verbPULSE can also feature automated reminders for your distributors to follow up with all customer types: new, regular, customers with auto-ship orders, and inactive. The result? Better communication between your distributors and their customers leads to larger orders, fewer disgruntled customers, more frequent orders, and overall business growth.
2. Build a Better Onboarding Process
We've talked about the benefits of a Learning Management System for onboarding, but one key advantage is often overlooked. When you use an LMS to streamline and centralize your onboarding system, you're helping to create an easily replicable and compliant system that sets your distributors up for success. The LMS eliminates the need for a lot of the "fluff"—one-on-one meetings, self-made informational materials, etc.—that may damage your brand and take up space. Our clients have found that using our LMS, verbLEARN, has helped streamline processes and eliminate clutter, resulting in better-organized distributors and empowerment to succeed.
3. Centralize Data
Giving distributors access to all of their customer data in one place can help them avoid wasting time looking for information. Features like verbPULSE provide your company with a goldmine of data about customers and their buying patterns, allowing you to make data-driven decisions that create a better journey. For example, noticing that several people signed up for auto-ship after ordering a specific product may mean a distributor could see success by promoting that product to other customers.
4. Sync Up
Are you more likely to manually enter contact information into a new app or use the numbers already stored on your phone? If you're like most people, you're probably not going to want to do extra work with little reward. However, choosing direct sales tools that sync up with already-stored contact information—from their phones and back offices—is an easy way to enhance your organizational strategy and get your distributors excited about using it.
Utilizing direct sales organizational tools can help your field become more organized, efficient, and successful. And the best part? Most of them require very little work on your end. So reach out to learn more about verbPULSE and our other tools!
___________________________________________
About the author:
Wife, supermom, foodie, and talented critic, Heather Hanson, is a skilled veteran in copywriting, editing, creative writing, and social media outreach. She brings a lot to the table with Verb and has been recognized by our company as our National Treasure