It's no secret that holiday shopping is a big deal in the United States. Last year alone, holiday retail sales totaled nearly 730 billion dollars, a number that is expected to rise in 2020, despite the economic uncertainties brought by the current pandemic. That totals 20-30% of total annual sales, and a large portion of that number is dedicated to e-commerce sales—in fact, Cyber Monday 2019 became the biggest online shopping day in U.S. history, hitting record online sales of over 9.4 billion U.S. dollars.
Getting Started
So, what can you do to ensure you're taking advantage of this shopping surge and boosting your holiday sales? We've outlined 6 tips to help you make this holiday season your best one yet.
#1: Start Preparing in Advance. Sure, it might be a little late for this step this year, but there's no harm in making a mental note for 2021's season. If you want to be considered a must-stop shop on Black Friday, you should be taking the rest of the year to cultivate an intimate connection with your audience. By focusing on quality products, great customer service and competitive prices year-round, you'll be able to foster the kind of brand loyalty that will keep you at the forefront of your audience's minds when the holidays roll around. Additionally, you should take the time to make sure your storefront (whether brick and mortar or digital) is prepared to handle the greater influx of purchases that are typically made around this time. Optimize your websites, order enough inventory to get you through the season, and create a detailed plan that will keep you organized amidst the chaos.
#2: Utilize Exclusive Sales. One of the reasons Black Friday and Cyber Monday are able to boast such huge sales numbers is because they're known for their exclusive promotions. Whether you're offering a great discount on a single item or slashing prices throughout your offering, campaigns during Thanksgiving week typically perform very well. Additionally, it's important to create promotions that are "Holiday only," a tactic that allows you to create a sense of urgency in your prospective customers. And remember that now isn't the time to be cheap—the more compelling the offer, the more likely your audience is to take advantage of it.
#3: Remind People of Your Importance. Around the holidays, consumers are bombarded with advertisements, making it easy for your brand to get lost in the shuffle. To avoid being forgotten, make sure you're keeping on track with your digital content strategy by featuring innovative, creative content throughout your newsletters, social posts and ads. For example, you can offer exclusive promotions to your followers, share your best reviews, provide a free shipping code to subscribers or give your audience a sneak peek at your upcoming products.
#4: Give Your Audience Time to Prepare. Sure, the occasional surprise sale can be fun, but when it comes to holiday shopping, it's best to thoroughly prep your audience so they can fit you into their schedule and budget. Holding a great sale? Tease it for a few weeks in advance. Launching a brand-new product? Let your audience know exactly what to expect, as well as a general price point.
#5: Create a Personalized Experience. The rise of social media has marked a massive shift in how we both market and spend. While the traditionally successful big-box retailers still have the corner on some markets, smaller businesses can use social media to effectively leverage their own space in a chosen industry by creating an intimate, personalized experience. According to Social Tables, "this season is all about emotions, and a strong way to increase those feelings is to personalize your content. Personal relevance appeals to our sense of self-identity and increases our emotional bond with the product or brand. By providing tailored perks and rewards or custom packages for certain types of audiences, you will be better able to amp up feelings of holiday happiness in each group."
Hint: Looking for a great way to add a personal touch to your sales efforts this season? Check out verbLIVE, our unique and effective way to connect, engage, and sell online. Combining Verb's interactive technology with state-of-the-art live streaming capabilities, verbLIVE is an easy way to create a cozy, socially intimate selling experience. Learn more here.
#6: Be Clear About Shipping Deadlines: The last thing you want is to have to deal with a disgruntled customer who wasn't informed about shipping times and ended up without the perfect gift for their loved one. As it gets closer to the end of the season, make sure information about shipping deadlines is easily accessible to avoid any miscommunication.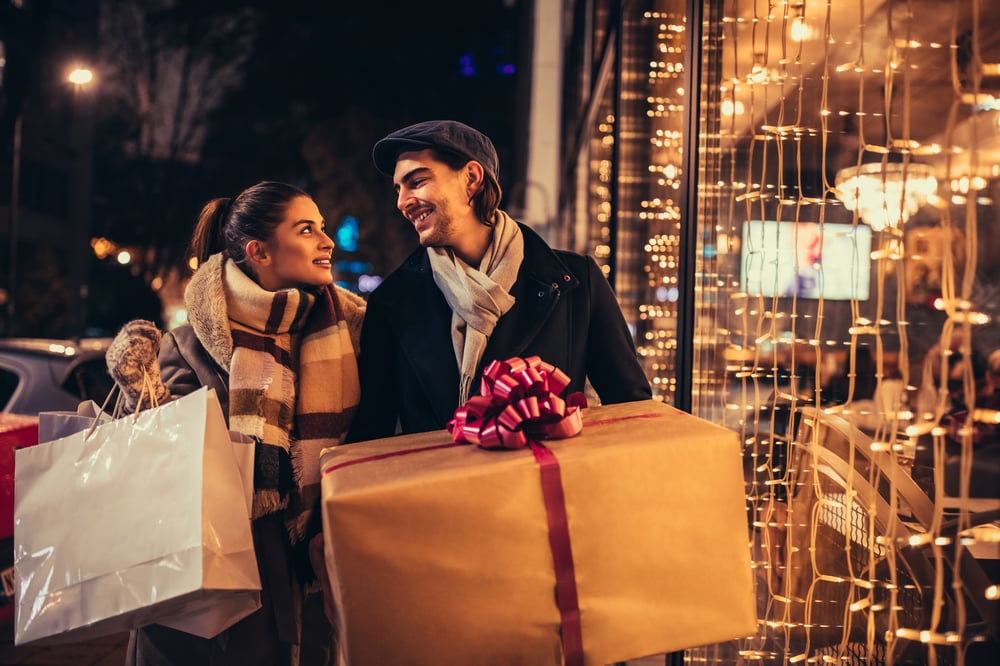 Cheers to a new holiday season
These tips are here to help you realize that preparing for the holiday rush doesn't have to be scary—in fact, with a little preparation, it can be one of the most fun and rewarding sales cycles of the year. Interested in learning more? Well, you're in luck, because this is just the first in a three-part series about how to work smarter, not harder over the holiday season. Check back next week for part two, where we'll discuss some of the technology that makes it easier than ever to make the holidays a success.