It was the age of Paris Hilton, social media, and Netflix. The decade that killed Blockbuster, Sharper Image, and Media Play. That's right: It was the early 2000s!
Last week, we announced the next phase in our Evolution of Saas series, focusing on the years 2000-2009. And while we're bummed about saying "Peace out!" to the 90s, we're totally psyched about moving on and reliving the next decade—because it's gonna be off the hook!
Which of these 2000s websites can you currently not live without? Any great first memories? #Nostalgia

— VERB (@VerbTech_Co) May 24, 2021
So, break out your low-rise jeans and flip phone, because it's time to dive in. Just like last time, we're starting off with a timeline featuring some of the highlights from the time period—from tech to pop culture and everything in between! Take a look:
How did we do? Anything you'd change or add? What do you miss about the decade? We'd love to hear your feedback. And stay tuned for even more blasts from the past as we weave the early 2000s into our content over the next few months. Get psyched, because it's going to be A Walk to Remember!*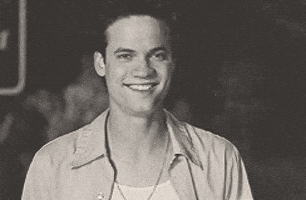 *Give yourself a pat on the back if you remembered that this Nicholas Sparks tearjerker film was released in 2002!
About The Evolution of SaaS Series:
We want to implement Nostalgia Marketing, blended with Curiosity Marketing, in order to create education, intrigue, and excitement. We believe that marketing around SaaS-based companies has a reputation of being overwhelmingly stiff and corporate, lacking in personal connection and resulting in poor brand loyalty. We're ready to change that.
As we know, brand loyalty can be achieved in many ways, but oftentimes in our industry, it's built on long-established relationships within the industries we serve. These relationships are typically the result of intimate connections founded through face-to-face interactions—meetings, lunches, contracts, projects, etc. So, how do we accelerate these connections and create that same level of familiarity and trust with our customers on a compounded timeline? By creating bonds between Verb's current and potential customers through Nostalgia Marketing.
By utilizing Nostalgia Marketing, our hope is to appeal to clients and customers who grew up in the 80/90s and provide them with an easy, impactful way to connect with Verb. Our goal is to tap into those fond memories through the modified and evolving brand in order to reach our audience on an emotional level and create authentic brand loyalty.
---
About the author:
Wife, supermom, foodie, and talented critic, Heather Hanson, is a skilled veteran in copywriting, editing, creative writing, and social media outreach. She brings a lot to the table with Verb and has been recognized by our company as our National Treasure.