Social media has completely changed the landscape of direct sales. What started in message boards has transitioned to direct contact with people worldwide through social communication platforms like Facebook and Instagram. It's a multi-laned avenue with various junctions and directions that gives you the ability to communicate, socialize and interact in ways that were virtually unheard of just fifteen or twenty years ago. And, along with its benefits comes an entirely new set of compliance challenges.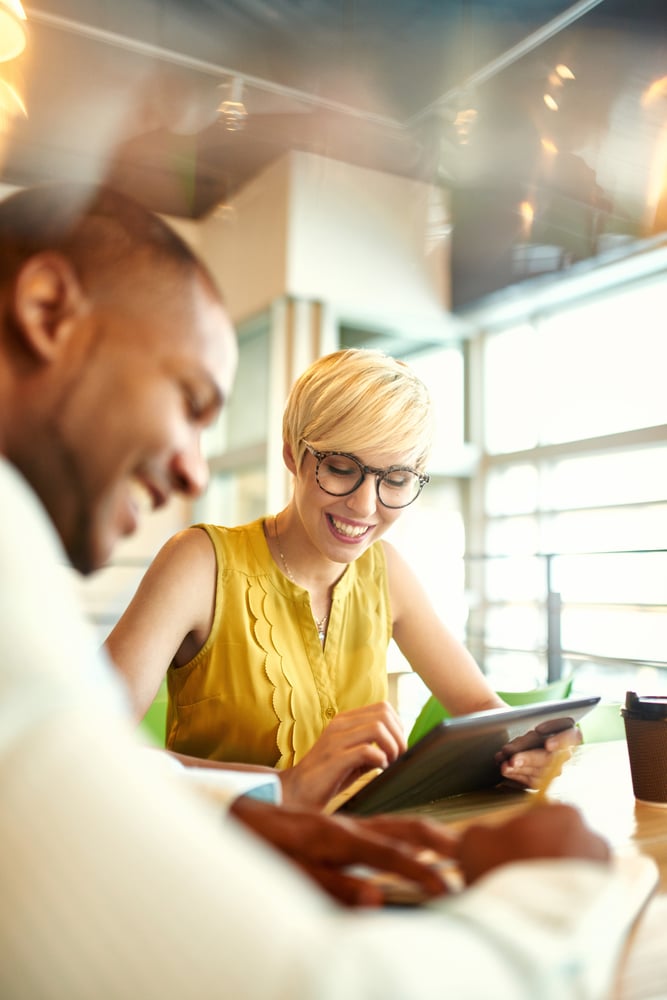 Twenty years ago, compliance in the direct sales space was enforced by corporate employees who listened to distributor presentations from the back of the hotel room and immediately provided feedback and corrections to their claims. Now, thanks to social media, keeping an eye on what your distributors are sharing can seem like an insurmountable task.
You Need Social
Unfortunately, keeping your business off social media isn't an answer. With more than half the world's population using social media on a daily basis, it's clear these modern communication platforms should be an integral part of any brand's primary marketing channels. Social selling isn't just a present-day trend; it's sure to be a huge part of the future.
Up until recently, most direct sales companies utilized social media as a means to an end, encouraging distributors to form connections online and then take those relationships offline to make the sale. Now, the rise of social selling means that the entire transaction can take place on the web, and not only should you think about how to use it to achieve your marketing goals, but it's critical to consider how to adapt your compliance strategy to an increasingly social world.
Burying Your Head in the Sand Isn't an Option
Even before the pandemic, direct sales companies were warned of impending crackdowns on unsubstantiated claims. Several years ago, a number of industry behemoths were served with warnings from the FTC about their product and income claims, advising caution under penalty of huge fines. With the onset of covid, the FTC became even vigilant about protecting consumers from false information. More than one well-known personality in the industry was raided in 2020 for incorrectly claiming that their products prevented and/or cured the virus.
The federal government has let it be known that the onus for distributor compliance rests on the company and that sticking your head in the sand will not be an acceptable approach when it comes to compliance. As the operator of a direct sales company, you are responsible for what your distributors say—and that includes what they say online. As the Associate Director of the FTC's Bureau of Consumer Protection Lois Greisman said, "You can't say: 'I can't manage everything.' You chose this business model." On the other hand, neglecting to keep a firm grip on distributor compliance can cost your company up to $40,000 for each violation. And, as Social Selling News cautions, "Even well-intentioned field members can post illegal claims."."
Last year, we delved into the subject of compliance proactivity with Momentum Factor's Jonathan Gilliam in an episode of our Masterclass series. In this session, he broke down the ideal social compliance strategy into two parts:
Protect the company from risk 

Create a workflow with technology to manage it 
He explained that this technology and workflow could help put the right people in the right seats, limit the necessary headcount, and provide substantial benefits to companies when used correctly. Having a strong compliance team looking out for your best interest is key. Once you have that, utilizing digital tools like FieldCheck, our Momentum Factor integration can help you achieve both of these goals.
FieldCheck
FieldCheck is the future of social media compliance. Traditional listening tools like FieldWatch, FieldCheck's predecessor, were developed to help you keep tabs on what's being said about your company and products. FieldCheck, on the other hand, keeps improper claims from ever reaching the internet.
FieldCheck is fully integrated within the verbCRM app to provide a seamless and user-friendly experience. This means that "as soon as a field representative hits 'post' on their personal external communication within the app, it is reviewed by FieldCheck for keywords or phrases that are not in accordance with regulatory compliance efforts or company guidelines. Once reviewed, either an approved or caution response will be provided to the submitting field representative. The caution response alerts them that their message may be non-compliant and may want to change it. It is then up to them whether to post or make any changes. As they decide their course of action, FieldCheck will also provide them with a suggested option to improve their message for compliance and sales purposes."
It's the first and only system that can prevent improper claims from ever reaching the internet and also suggest new ways for your field to deliver the right message directly from your field app. It can help you prevent income and health violations before they ever happen, saving you both stress and money.
Compliance Without the Hassle
If you feel overwhelmed by the thought of keeping tabs on what each of your distributors is saying on social, hopefully, this blog post has offered you some clarity and guidance. By maintaining a strong compliance team and utilizing current technology, you can be proactive and protect your company from sticky compliance situations. Click here for a demo to learn more about FieldCheck and Verb's compliance solutions.